Raphael Maitimo became famous when scoring his first goal to Laos, with the national team of Indonesia, Sunday (25/11/2012). It is a testament to answer critics by surprise when he entered into the official squad list of 22 Indonesia in the AFF Cup 2012, replacing Arthur Irawan.


Raphael Maitimo Profile – Indonesian Football (tribunnews)

Raphael Maitimo with Indonesia
Born in Rotterdam, The Netherlands, March 17, 1984 from the couple John Maitimo and Nora Maitimo, youth life of Raphael is close to Indonesia. Child of three brothers admitted, since childhood, his parents often bring in their daily nuances of Indonesia in the Netherlands.
Raphael began the journey of football world by going to Feyenoord Rotterdam Junior in 2003. Then the 28-year-old senior continued his career by joining the FC Dordrecht (2006), FC Breda (2005), Feyenoord Rotterdam (2006-2008), and Beijing Aigo (2009-2010).
One year later, Raphael decided to Indonesia to attend the selection process AFF Cup 2010. However, when it is the process of becoming a citizen of Indonesia (WNI) for him not running smoothly, so genuine desire player who plays as a right midfielder was delayed.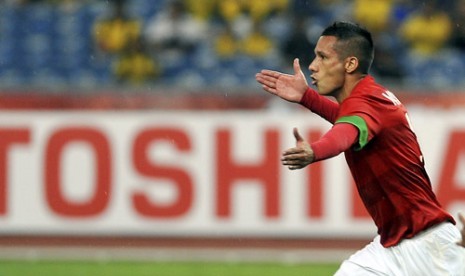 Raphael Maitimo Profile – Indonesian Football (republika)
Spirit
Raphael admitted, he will continue to provide the best for Indonesian football. Although disappointed by failing to achieve victory in the inaugural match against Laos, he has 181 cm, he was still eager to perform optimally in two games remaining.
Profile
Full Name: Raphael Guillermo Eduardo Maitimo
Place / Date of Birth: Rotterdam, The Netherlands, March 17, 1984
Height: 1.81 cm
Position: Midfielder / Right back
Career: Feyenoord Rotterdam Jr. (2003), FC Dordrecht (2004), NAC Breda (2005), Feyenoord Rotterdam (2006-2008), Beijing Aigo (2009-2010), Bali Devata FC (2011), VV Capelle (2012-present )
National Team: 1999-2002 Dutch U-15, U-16, U-17 and U-18, Indonesia 2012